Puerto Natales & Torres del Paine
Between the border of Argentina and Chile, in the middle of the mountain range, is Sierra Baguales. It is located 65 km northeast of Torres del Paine National Park and 134 km from Puerto Natales.
In this place, inhabited almost entirely by wild flora and fauna, the wild horses, also called Baguales, stand out. These Baguales horses are named after having lived much of their lives alone, almost without human contact.
In addition, Sierra Baguales, more than 50 million years ago was the seabed. Today, it fascinates visitors with observations of marine fossils at 1,600 meters above sea level.

Route of Parks of Patagonia
We are the official Tour Operator of the "Route of Parks of Patagonia" belonging to the "Tompkins Conservation Foundation".

Visit Puerto Natales
Node
We are the Official Receptive Agency of the "Visit Puerto Natales" node belonging to the Municipal Corporation of Puerto Natales.
Save the
Kawesqar Language
We participate in the project "Save the Kawesqar Language" created by the Kawesqar People Foundation and Rebel Viajes.

Sierra Baguales - Baguales Horse Sanctuary
We manage the exclusive destination Sierra Baguales: Baguales horse reserve and conservation of marine fossils.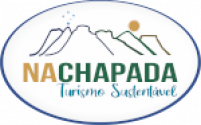 Na Chapada Sustainable Tourism
Local operation in Chapada Diamantina in Bahia, Brazil. Sustainable tourism development with associations of local guides and appreciation of regional history and culture.
Subscribe to our newsletter!
Discover new destinations and
enjoy exclusive promotions.
Due to the current situation related to the action protocols and standards of good management and prevention practices, Rebel Viajes has followed the suggestions issued by the tourism and health authorities to guarantee compliance with the hygiene protocols of all suppliers with those of us who work.